INTERCO intervened alongside Coop Cerno, a cooperative of walnut professionals, to approach the Chinese market.
China is the world's largest producer and consumer of nuts. It is produced in the ancestral way, sold at every street corner and consumed throughout the day in many ways: sweet snacks, salty and drinks made from nut milk. The market is growing, the country plans to double its production.
« And this is just the beginning of new prospects for our French and Perigord nuts! »
Thierry GINIBRE
Coop Cerno

A field visit opened the door to new partnerships.
Thanks to this field visit, concrete contacts were established between French and Chinese professionals and envisioned potential opportunities for new products. Nut milk, a very common product in China, was one of the avenues studied due to its ability to perfectly match the growing demand for plant milks observed in Europe.
Following the success of the mission in China, a delegation of Chinese researchers will come to coach French production methods by Coop Cerno's professionals in 2019.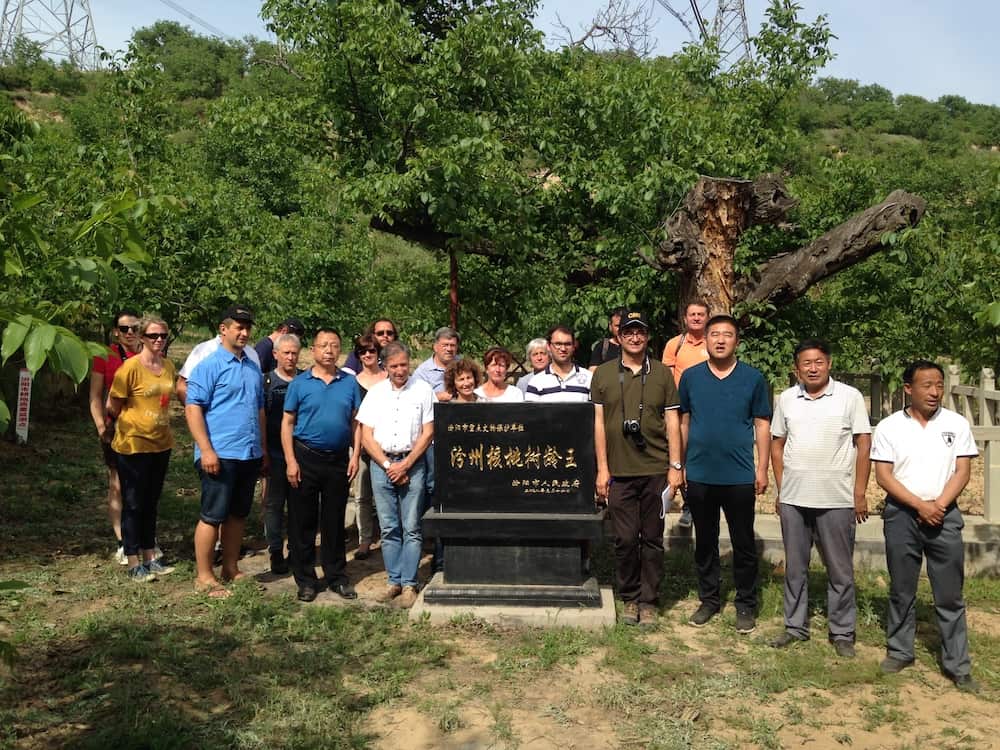 A strategic visit, a program in the field,
from orchards to processing centers …
To explore the Chinese market, we entrusted the complete organization of the mission to INTERCO.
Our tasks:
Organization of logistics
Research and making appointments with companies and technical institutes to visit
Making appointments
Organization of tourism:
Search for tourist sites close to technical sites to visit
Organization of logisticst:
Transport (plane, bus, train)
Housing and catering
Translation (interpretation)
Follow-up and supervision during the trip to ensure last minute problems (conversely visits, transportation problems), payment of hotels and restaurants.
In the end, we are completely satisfied with the collaboration with INTERCO, whose professionalism, dynamism and responsive nature was deeply appreciated.
If we had to define INTERCO in one sentence, we would certainly say that at every stage, INTERCO is the perfect midddleman to help you, inform you, meet, and develop your activity abroad!
Thierry GINIBRE
Coop Cerno
Organization of a circuit of visit on 10 days,
22 delegates accompanied,
2 provinces visited,

Shanxi renowned for Research and Innovation Programs
Yunnan national leader in nut production (about 1 million tons per year).

Discovery of ancestral wild orchards and "planted" orchards,
Technical visits devoted to research on the genetics and diseases of walnut trees,
Visit of a nut processing factory of sweet and savory snacks and a nut milk factory
Visit of  the wholesale market in Beijing,