With over 330 attendees, 31 countries represented and 23 technical visits organized over 5 days, it's safe to see why Vinitech-Sifel has trusted INTERCO for more than 20 years to welcome international delegates.
Organized every two years in Bordeaux by CEB, the Vinitech-Sifel fair is a 3-day world showcase of wine, arboricultural and market gardening equipment. For the 2018 edition, in order to optimize its international economic development, they called on INTERCO who is a long running partner of the show and has been involved since 1998!
« INTERCO is a key partner in development of the conference, with whom we work in confidence »
Delphine DEMADE
Vinitech-Sifel fair's Director
Our Missions:
Optimization of the international economic development of the fair/exhibition
Optimization of the international economic development of the fair/exhibition
Identification of decision-makers and International VIPs
Initial contact and recruitment of targeted professionals
Logistical organization of the reception
Development of a program of technical visits over 5 days (châteaux, cooperatives, cooperage, nurseries)
Accompaniment of international visitors in the field
Animation of the International VIP Fair club
Management of tasting stands in the international village to highlight the wine production of different countries each year.
Organization of B-to-B appointment programs
Follow-up of relations and cooperation projects established during the fair with the various international delegates hosted
Establishment of tastings and master classes (Russian, Georgian, Serbian wines …)
Countries honored in 2018: Eclectic Wines
Mexico
Brazil
Malta
Belgium
India
Madagascar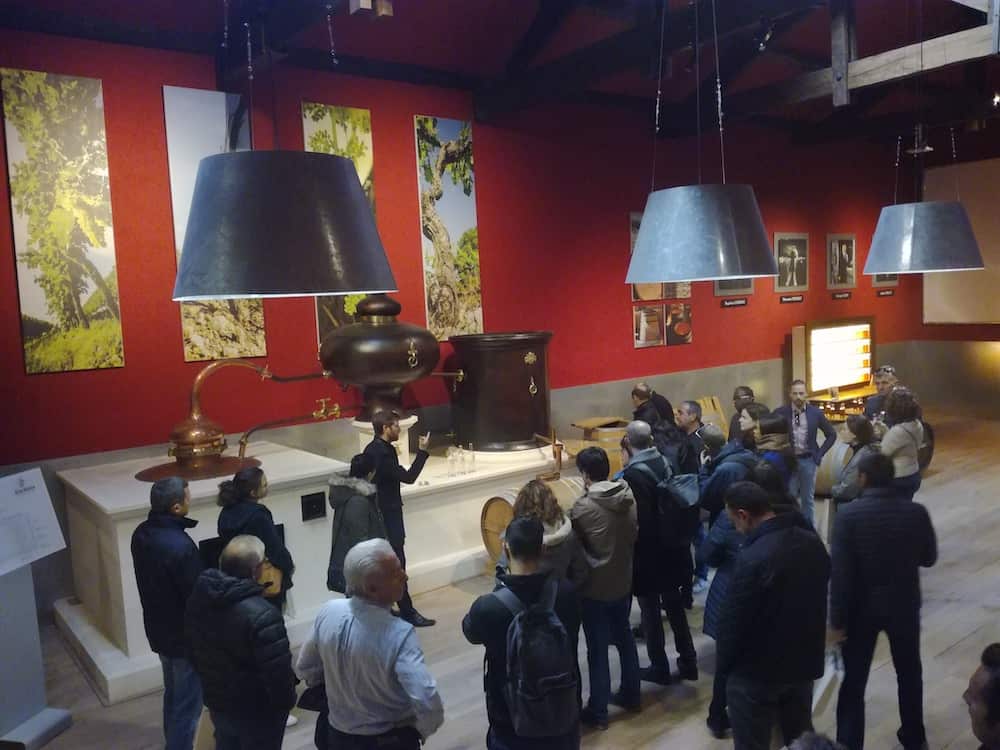 « Interco provides us with strategic advice ahead of every edition »
On the occasion of the Vinitech Sifel 2018 trade, INTERCO managed the logistics of 333 international VIPs including 194 in collaboration with international organizations, such as Promosalons.
We take special care in the organization of technical visits. The selected sites are all well-known for the quality of their production, their ability to innovate and their strong capacity in addressing the problems encountered by our guests in their countries.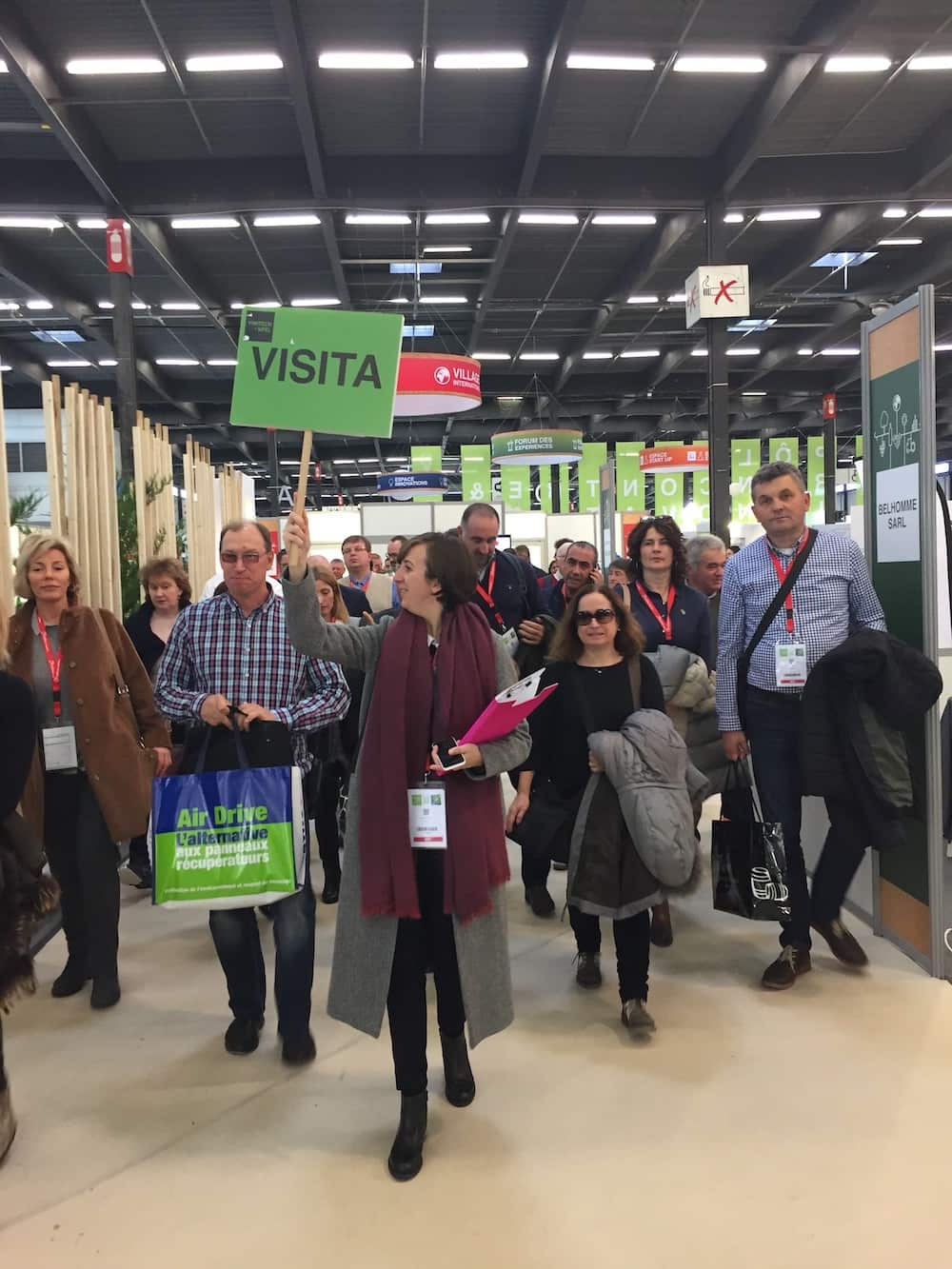 In 2018, the delegates were able to visit prestigious vineyards such as: Château Larrivet Haut-Brion, Château Pape-Clément, Château Kirwan, Château Larose-Trintaudon, the Tonnellerie Sylvain (cooperage) whose know-how is recognized throughout the world, as well as the iconic Bordeaux Cité du Vin (Wine City).
Visits exclusively organized for international delegates were divided into four themes, all aimed at promoting international economic development of the Nouvelle-Aquitaine region.
The B-to-B meetings that were organized also laid the foundation for new relationships between the Cité du Vin (City of Wine) and Bolivia, and between the AREFLH (Assembly of Fruit Vegetables and Horticultural Regions) and Serbian professionals from Bosnia Herzegovina.
Intended to ensure the international economic development of the Vinitech-Sifel fair, the reception of international delegates was also a great sales opportunity for vendors holding exhibits displaying their professional equipment.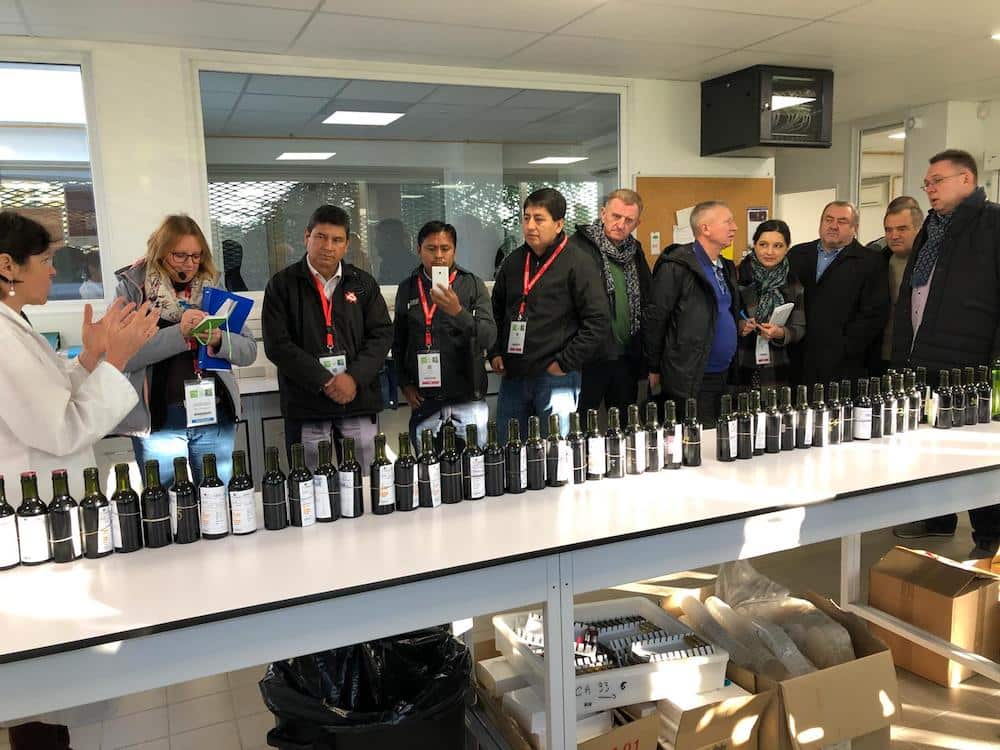 « Vinitech-Sifel has been working with INTERCO for many years to recruit VIP visitors in the viticultural industry (buyers, influencers) from a wide variety of countries.

INTERCO provides us with strategic advice ahead of each edition of the fair and offers custom-made and flexible operational solutions.

At each stage of the project, the team is very involved and highly professional. It is their exceptional knowledge of international professional networks has made them indispensable. INTERCO is a key partner in development of the conference, with whom we've worked in confidence for over 20 years! »
Delphine DEMADE
Vinitech-Sifel Fair Director