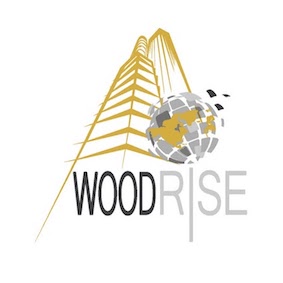 TRAVEL QUEBEC WOODRISE 2019
Open registration – Unique program from Saturday, September 28 to Saturday, October 5, 2019
Nouvelle-Aquitaine and Quebec have 1st level forest areas
(3Mha and 75Mha) and industrial sectors (56,000 and 77,900 jobs). Although their ambitions for the wood industry, climate, and construction sectors are comparable, the respective structure of the sectors and their evolution over the past decade have been highly differentiated. For more than ten years, Quebec has promoted wood in construction (Beaulieu 2008 report) in order to positively contribute to the environmental balance of the construction sector.
As part of its Woodrise International action and the 2nd edition of the Woodrise World Congress on the construction of medium and high-rise wooden buildings: "Building our cities for future generations", the Xylofutur competitiveness cluster offers youa unique journey in Quebec, which will give you the opportunity to participate in various technical visits to appreciate industries, research structures and recent wood works to better understand the approaches and methods used, as well as create a new network in Quebec.
Interco Nouvelle-Aquitaine is in charge of the logistics of the Woodrise professional mission in partnership with the Xylofutur Competitiveness Cluster.