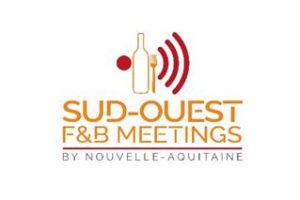 INTERCO Nouvelle-Aquitaine works in collaboration with the AANA, Nouvelle-Aquitaine regional agency for food and wine promotion invites you to participate to the first online Food & Beverages meetings!
100% South-West and a 100% digital event
Are you looking for authentic and quality products ? In just one click, you can meet with 100 suppliers of Nouvelle-Aquitaine's products : 1st agriculture region in Europe, 295 products under official label of quality and origin.
Wine and spirits, beer, soft drinks, delicatessen, dairy products, poultry, ducks, cured meats, fresh fruits and vegetables, frozen products, seafood…🍇🍓🍌🧀🍖🍣🍤🍗🍫🍪🍷🍺🍾🥃🍴
2 days of pre-scheduled qualified meetings
It's free, online and without any risk
Bet on the Made In Southwest to boost the relaunch of activities!
100 French suppliers
REGISTER BY: clicking here
DEADLINE FOR WINE BUYERS REGISTRATION: Monday, September 7 2020
DEADLINE FOR FOOD BUYERS REGISTRATION: Tuesday, September 15 2020
For any additional information, contact us: interco@interco-international.com